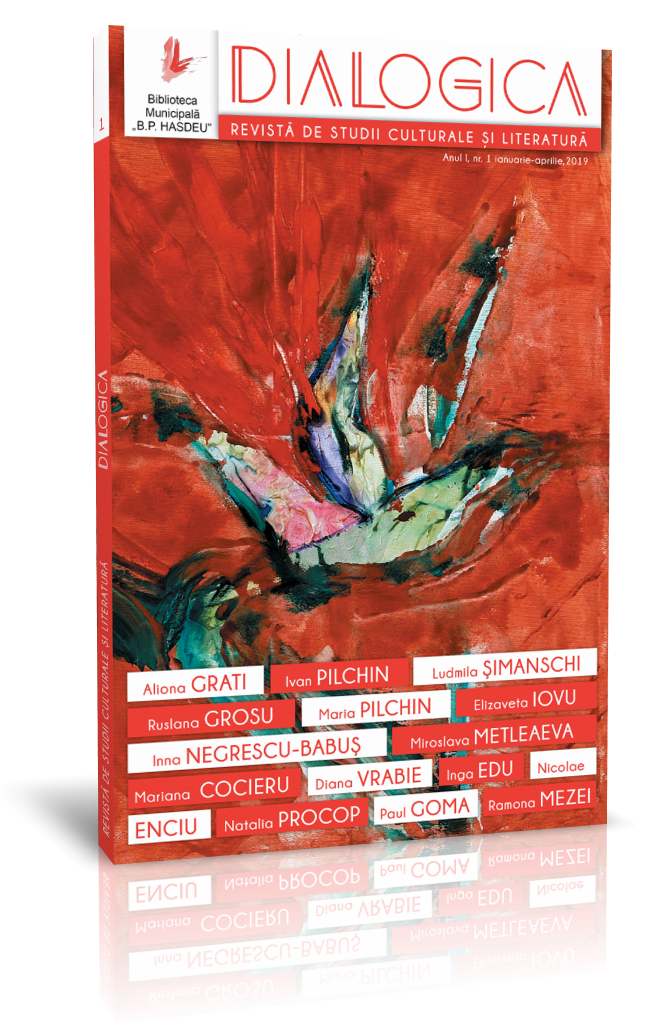 "B. P. Hasdeu" Municipal Library (Chisinau)
Department of Social, Economic, Humanities Sciences and Arts Section
of the Academy of Sciences of Moldova
DIALOGICA
Cultural Studies and Literature Scientific Journal
ISSN – 2587-3695
E-ISSN 1857-2537
Dialogica is a scientific publication with Open Access.
The journal does not have article processing charges (APCs).
The journal is reviewed(each article is reviewed by two reviewers and discussed at the meetings of the editorial board). Manuscripts that do not meet the principles of editorial politics of the scientific ethic will be rejected.
Articles of the journal are archived and indexed by National Bibliometric Tool.
The Editorial Board of DIALOGICA  commits to the internationally accepted principles of publication ethics expressed in the recommendations of the Committee on Publication Ethics (COPE)
The authors retain copyright and grant the journal the right of first publication.
Creative Commons License
DIALOGICA applies to all published material the Creative Commons Licence "Atribution 4.0 International (CC BY 4.0).

Dialogica. Cultural Studies and Literature Journal.